Fishin Frenzy Megaways Casino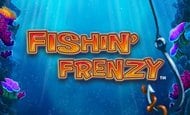 Fluffy Favourites Casino - Starburst Casino - VIP Slots
Fishin Frenzy Megaways is a 6 reels, 15,625 paylines casino game by Blueprint Gaming. Fishin Frenzy Megaways has Wild, Scatter symbols, Megaways, Free Spins, and Multiplier features, and an RTP of 95.02% Get the VIP slots casino experience playing Fishin Frenzy Megaways here at VIP spins, which is also the home of over 700 more great online casino games, such as Blackjack, Roulette, Rainbow Riches, and Starburst.
Fishin Frenzy VIP slots game is the latest of Blueprint Gaming's back catalog to get 'the Megaways treatment.' The Newark-based online slot games provider acquired a license to use the system, which was originally created by fellow British casino games developer Big Time Gaming, during 2018. They've been making great use of it since, and that's included bringing a fresh lease of life to some of their best-loved original creations. Fishin Frenzy found a large audience when it was first released, but we think, to borrow a fishing-based line, the Megaways version has the potential to blow it out of the water.
There are a few things that the traditional art of fishing, and our favorite hobby of playing online casino games, have in common. Both of them require putting something in to get a larger prize out, both involve a lot of patience, and there's an element of strategy involved as well. The biggest difference is that you don't get wet playing online casino games! Because of that, it's perhaps a little surprising that there aren't more fishy games at our VIP casino, so we're glad that Blueprint is pulling double duty to redress the balance.
If you haven't tried your hand at a Megaways casino game before, Fishin Frenzy Megaways is probably the best place to start, as it uses a less feature-heavy version of the system. The main feature of Megaways is that it produces thousands upon thousands of different ways to win. The entire playing area is alive with change and excitement; on the six reels, you might be playing with three rows on one spin, and five rows on the next. You might even find you have differing numbers of symbols per reel on the same spin! It takes a little getting used to, but once you've grasped the concept, it's a real thrill.
Because so much of the playing area has to be given over to the giant layout of the reels, there's not much to report in the way of background scenery. Fortunately, that's not really required in a fishing-themed casino game. Give us a little blue water and marine life, and we'll get the gist of it - so that's what Blueprint has done. At the same time, the contents of the symbols on the reels are made up of basic, familiar stuff. The low values are all playing cards, going from 10 up to A (all of which look a little like fish), and then we have all the things you'll need for a good day out fishing. That's your rod, your life buoy, your box of tackle, a somewhat out-of-place stork, and your chief objective, a fish.
The wild symbol of Fishin Frenzy Megaways VIP slots game is a fisherman, and can substitute for all but the scatter symbol to finish off one of those fifteen-thousand-plus ways to win for you. Your fisherman's boat is the scatter, which can't be replaced by the wild, but can lead you into the bonus features.
Similar Themed Games With Fishin Frenzy Megaways
We're lucky enough to have several online casino games by Blueprint Gaming at our VIP casino, and as a rule of thumb, we usually say that nobody does better with graphics or bonus features. The fact that they've been able to make Fishin Frenzy Megaways great without going over the top on either front speaks volumes about their skill at crafting games in general. Based down near Nottingham, Blueprint has been exciting casino games players in the UK for a few years now - but they have help from a much larger German company to do it.
Similar Featured Games With Fishin Frenzy Megaways
Blueprint is connected to the Gauselmann Group over in Germany; a company which has dominated its casino scene for more than seventy years. That's some impressive pedigree! Blueprint handle all of their online casino games content for the UK, and will be classed as a huge asset by the parent company. Since picking up the Megaways system from Big Time Gaming, Blueprint has been showing it off by giving us games like Primal Megaways, Wolf Legend Megaways, and Diamond Mine, but they're also notable for their movie-themed casino games like 'The Goonies,' and 'Ted.'
Fishin Frenzy Megaways Bonus Features
It was something of a surprise to us when we came to look at the bonus offerings that Blueprint have included within Fishin Frenzy Megaways - there's only one! In the past, they've almost overloaded their online casino games with features, often giving us five or six. With their other Megaways casino games, they tend to include the popular collapsing wins system, too. That isn't here either. This is a gentle, laid-back approach to presenting the game; but then as fishing is supposed to be relaxing, we suppose that makes sense.
Getting joy out of the Free Spins feature in Fishin Frenzy Megaways relies on finding as many of the boat scatter symbols on the same spin as you possibly can. At the low end, finding three of them brings you ten free spins - which isn't bad - but you'll want more than that if you're going to get a really good return on your money. Fifteen spins for four symbols is a little better, but you really want twenty-five for landing five of them, or a whole sixty for finding all six.
During free spins, every fish that appears on your reels will come with a cash value indicated on it. That cash value can be yours, so long as you have a wild fisherman symbol to catch the fish! Every time the fisherman lands, he'll collect the total value of all the fish on the screen, and bring it to you. Having more than one fisherman at a time brings a multiplier of x1 for every additional fisherman. With enough free spins, this all starts to add up very quickly.
If you find yourself struggling to make your free spins feature happen, this casino game gives you the option of jumping straight into it by paying for the privilege. Be very sure about this before you do it though - it will cost you one hundred times your current stake. You might be best advised just to grit your teeth and keep spinning, but if you're a high-roller and you're happy to take the risk, don't let us stop you!
Such is the potential value of the free spins feature that we feel comfortable saying that Fishin Frenzy Megaways is better than the original casino game which inspired it. It may look the same, but it plays completely differently, and as Megaways online casino games become more popular, we think it'll surpass the popularity of the first game. If you're a total newcomer to Megaways and you want to feel them out a little before diving into one of the more complicated options, you won't find a better place to start.