Secret Garden Casino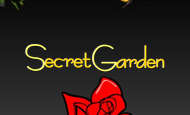 Fluffy Favourites Casino - Starburst Casino - VIP Slots
Secret Garden is a five reel, 25 paylines casino game by Eyecon. Secret Garden has Wild, Scatter symbols, Free Spins, and Gamble features, and an RTP of 95.4%. You can get the VIP slots casino experience playing Secret Garden at VIP spins, which also hosts over 700 great online casino games like Blackjack, Roulette, Rainbow Riches, and Starburst.
The British have a unique love of the summertime, and of getting outside when the weather picks up a bit. Perhaps it's because it's so cold and wet for most of the year! For many Brits, summer means it's time to get out into the garden, and perhaps host a barbecue, or tend to the plants. Eyecon is celebrating that idea with Secret Garden, which was one of the online casino games they published during 2017. We have a whole range of Eyecon's top games within our VIP casino, so how does this one stack up against all the rest?
You can generally rely on Eyecon to give you colorful, fun, and entertaining themes when they're making casino games. Their designers work with a bold color palette, and an approach to design which is intended to put a smile on your face. Their template is to go for an eye-catching look, give you a couple of entertaining bonus features to play with, and let you do the rest.
As you'd probably expect from a secret garden, almost everything you see in this casino game is green. The background of the reels is green, the trees are green, and the plants growing all around the reels are very green as well. Those reels take the familiar form of a 5x3 set, and contain a fairly standard 25 ways to win for you to look for as you're spinning. Despite the quite-unusual idea for a theme, the final product is a casino game which has been crafted according to traditional principles, and it works in the traditional way.
Much of the wonderful flora and fauna you'll find in your garden during the warmer months appears on the reels of Secret Garden. The least valuable symbols are ladybugs, butterflies, daffodils and sunflowers, which sit below trees, wild mushrooms, a white-chested bird with a blue trim, dragonflies, sparrows, and then symbols representing the hot sun, and a pretty rainbow. Truthfully, the quality of the drawings isn't up there with Eyecon's best - there's an almost childlike appearance to them - but that could easily be by design instead of an accident.
Secret Garden's wild symbol is a padlock - what that might have to do with a garden is beyond us, unless it's helping it to stay 'secret'- which can substitute for every symbol we've mentioned so far, completing winning combinations for you in the process. Any winning line made using the padlock doubles in value. A red English rose functions as a scatter, and that can't be replaced by the wind. What it can do instead is open the door to this casino game's bonus feature for you.
Similar Themed Games With Secret Garden
In the time it's taken you to read this review, quite literally thousands of people will have played an Eyecon game somewhere in the world. During 2018, their online casino games were played more than six billion times. That' an incredible number, and just underlines how popular this Australian casino game developer is. And to think they almost ended up never making casino games at all!
Temple of Iris was their first release in 2003, and was such a big hit that it remains popular here at VIP spins. It's the Fluffy Favourites family of casino games they're most well known for; the character-driven games with their ultra-cute cuddly toy characters have become nothing short of legendary with players, including those at our VIP casino.
Similar Featured Games With Secret Garden
Rewind in time to the mid-1990s, and Eyecon was a video VIP slots game developer. They were good at it, too - several million people downloaded their most popular game, 'Gore.' Not only were they good at game design, but they were also good at forecasting the future, too. As more and more people adopted the internet in the late 90s, Eyecon worked out that they'd soon be playing casino games online, too. Someone would have to make those games, and so Eyecon figured it might as well be them.
If you want to know what else Eyecon have done that's worth a look (other than the obvious Fluffy Favourites), then we'd be happy to recommend you check out Irish Luck, Beat The Bobbies, Shaman Spirit, and 99 Time. That's just to name a few, though - check out our whole VIP spins library and see what else you can find.
Secret Garden Bonus Features
Eyecon seldom publishes online casino games without giving us a Free Spins feature, and they've done it again with Secret Garden. Eyecon does more for you than most providers of online casino games inside their free spins bonuses; they tend to be on the generous side, and we're pleased to say we haven't been disappointed by what we've found in Secret Garden.
To trigger the Secret Garden free spins feature, you'll need to land three rose symbols on a single spin. The roses aren't restricted in terms of where they can appear, so no matter which reel they land on, having three of them in view will do the job of getting you the feature. Fifteen free spins are your reward - which is a solid number - and if you're lucky enough to find three more roses while you're up and running with it, you'll trigger the round again.
During these free spins, all winning lines are worth three times what they would be in the base game. Not only that, but if the winning lines you create use the padlock, that prize is then doubled again. That means if you're playing with luck on your side, you could be scoring wins with a 6x multiplier within your free spins.
If that's not enough for you, you could try to push things further by accepting the Gamble Feature when it's presented to you. This 50/50 bet is a staple of Eyecon's online casino games, and it's a simple game of chance. If you take it, you'll be asked to choose from one of two options that the game presents you with. One of the options will be hiding an x2 multiplier, and the other will lose whatever you've just won.
In summary, Secret Garden probably isn't a top 10 casino game in the grand scheme of Eyecon's output, but then compiling an Eyecon top 10 would mean listing some of the best-loved and most popular casino games of all time, so the standard is very high. It's a fun casino game with a great free spins offer, and that should be more than enough for most of our VIP slots casino members!